Trey was an outstanding young man, an Eagle Scout, a Director of ROCS, and a senior at N.C. State University when he died in an automobile accident near his home on Christmas Eve, 2005.

Philmont Scout Ranch, the Boy Scouts of America's premier high adventure base in New Mexico, was home to Trey. In 1997 he made his first trek to Philmont, which has 34 staffed camps and 55 trail camps in high country along hundreds of miles of rugged trails.

Over the years Trey completed two more treks, the Roving Outdoor Conservation School (ROCS) and a Philbreak session. He was a crew member in 2003, a trail crew chief in 2004 and Assistant Director of Conservation/Director of ROCS in the summer of 2005.

To honor Trey's memory, his staff friends established a scholarship for the ROCS program. In Summer '07 the first scholarship was awarded. In addition, Trey's family established the Trey Jones Philmont Scholarship to assist a deserving scout from the Old Hickory Council to have the same incredible adventure Trey experienced in the rugged New Mexico wilderness.

In order to increase the endowment of these scholarships, family and friends of Trey's created the first Trey Jones Gearhead Expo, held on March 1, 2008, to truly honor the sprit of Trey, the ultimate Gearhead. Village Outdoor Shop, owned by Don and Glenna Wright, brought in many of their vendors to exhibit their latest gear.


---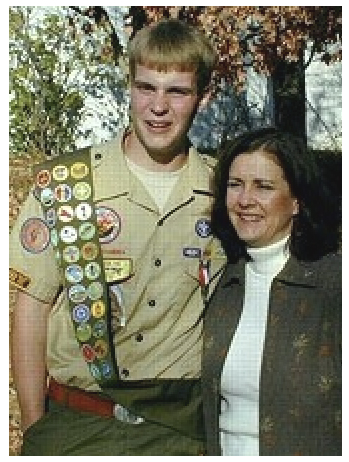 Home
www.TreyJonesPhilmont.com