- Eugenia Price -
"Simply A Good Story Teller"
There was nothing simple about Eugenia Price.
This best-selling author, often living simultaneously in two centuries while she wrote, was a self-proclaimed "political junkie" who thrived on the energy generated by the heat of political battles.
Typically, she immersed herself in the national power struggles that set the backdrop for her immensely popular historical novels, particularly the Civil War period, while keenly following our current political frontlines.
Price cited lack of leadership as the weakness that typified the Antebellum South. "If there had been a real leader, north or south - Daniel Webster, Henry Clay, or even John C. Calhoun - the Civil War could have been avoided. Many would have stayed to work things out but there was no leader," she believed. "Southerners were so unrealistic, unwilling to negotiate, and the gallant young officers thought they were invincible. As Robert E. Lee observed, 'They don't realize the ground is level on the battlefield.' Unfortunately, the South won the Battle of Manassas and people came out from Washington with their picnic baskets to watch the spectacle. They had no idea what they were in for. We are still left with the remnants of that war,we still desparately need someone to help bind us together again as a nation."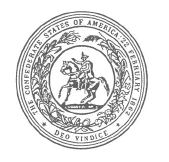 "Stranger in Savannah", the fourth and final novel of Price's Savannah quartet, is a love story set against the politics of slavery as history swept the country headlong into a war no one could win. Pulling this story together, Miss Price delved deep into her own anti-slavery roots and came up with a "wider, deeper greater understanding of both sides of the conflict." She finally made peace with "her southern people", their emotions, their motives, the inner workings of their minds. As she listened to their interior dialogue, Price was able to "come unhooked" from lifelong prejudices held against white southerners since her childhood in West Virginia.

"Slavery was a way of life, the backbone of the southern economy," Price explained. "But there were so many southerners who saw that it would defeat their economy eventually. The South believed their 'peculiar institution' was the same as property, rightfully protected by the U. S. Constitution. I think Lincoln was the first to see that this country could not stand half-slave and half-free."

Price considered "Stranger in Savannah" the most complex of the Savannah quartet, as far as history and events go. "It's the first time I've done four books, and I wasn't finished 'til IT was finished. With a twinkle she added, "Writing is such a wonderful escape!".

And the secret of this best-selling author's success? Price confided, "Never forget your readers. Mine go from 12 years old to the age of ninety, and they write to me from all over the country. They're all such special people." Again the eyes twinkled as she added, "And I'm simply a good story teller!"
---
Eugenia Price was laid to rest in the cemetery at Christ Church, Frederica, May 30, 1996.
The Book Shop, Inc., carries an extensive collection of this popular author's works.